About Rachel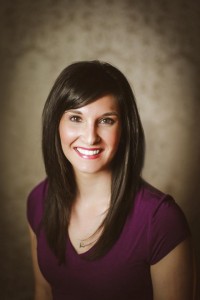 ATTENTION NEW CLIENTS!
ATTENTION NEW CLIENTS! At this time I will no longer be accepting any new clients for facials, designer peels or leg waxing. Also, in order to honor my existing clients, appointment times from 4:00pm – 7:00pm are reserved for existing clients of Spa Skin Care by Rachel. Appointments scheduled by new clients will be asked to reschedule if scheduled between 4:00pm and 7:00pm or will unfortunately be cancelled if the services mentioned above are scheduled. The reason for this is because my goal as a Licensed Esthetician is to properly fix and treat your skin, and in order to do so, I need to see facial clients as often as every 4-6 weeks. But because I am already blessed with so many wonderful clients, I cannot make time for any new facial clients. I apologize for any inconvenience this may cause.
Sincerely,
Rachel
Follow Spa Skin Care by Rachel on Facebook for updates on last minute openings and specials!
Hello, my name is Rachel and I have been a Licensed Esthetician since April of 2011. I provide facials, chemical peels, body waxing, spray tanning and body scrubs. I feel I can relate with many of my clients because I had many skin concerns of my own. When I was in my teens, I had issues with acne and picking at the acne, causing acne scarring. I have learned new ways to improve not only my skin type, but others as well. I am dedicated to each and every client who walks through the door. I really enjoy taking the time to educate clients on skin concerns, and then teach new ways to protect and treat the skin. I also enjoy providing not only results from esthetic treatments, but relaxation for my clients with scalp, shoulder, hand, and facial massages during the facial session. Esthetics to me means finding you the proper skin care treatments and products that your skin needs and deserves, but also providing you with the best possible service.
I love what I do, but I also love my free time. I enjoy spending time with my husband, Taylor, and our puppies. We have an Australian Terrier, Ollie, who is 10, we rescued him from the Humane Society here in Lincoln. We also have a 6 year old Alaskan Malamute named Myah. They act like brother and sister, but we love them to pieces. Taylor and I recently built a home together near Waverly and moved in in February 2018 so we have been keeping busy with doing some things around the house. I love the outdoors. Camping with the family is one of our favorite activites to do in the summer. We also love to travel to Colorado for snowboarding or four-wheeling. I am born and raised in Lincoln, Nebraska and went to high school at Waverly. My family are huge Husker fans, of course. I appreciate you taking the time to read my bio and learn more about my life. I look forward to learning about you!
Rachel