BOOK ONLINE/PURCHASE PRODUCTS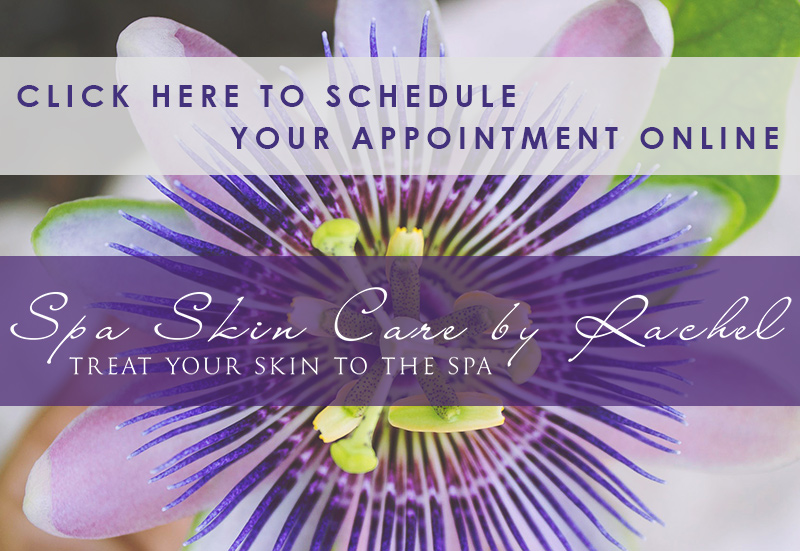 CLICK HERE TO PURCHASE PRODUCTS ONLINE
ATTENTION ALL CLIENTS!
Due to my already busy schedule and clientele base, at this time I am not accepting new clients for any facial, peel or lash services. If you are a new client booking a wax or spray tan appointment, you may only schedule for during the day, 10:00am to 3:30pm. The 4:00pm to 7:00pm times are reserved for existing clients of Spa Skin Care by Rachel only. I apologize for the inconvenience.
Sincerely,
Rachel
Phone:
402-314-2018
(Text is the best way to contact Rachel)
The easiest way to schedule an appointment, reschedule or cancel is by clicking the "flower" logo or "BOOK NOW" button above. Can't remember your login info? Text me at 402-314-2018 and I can send it to you!
Address:
4747 Pioneers Blvd Suite 700G
Lincoln, Ne 68506
Located on the 2nd floor of Stoneview Center on the southwest corner of 48th and Pioneers.
Hours of Operation:
Every other Monday: 11:30am – 7:00pm
Every other Tuesday: 11:30am – 7:00pm
Every other Wednesday: 10:00am – 4:00pm
Thursday: 10:00am – 6:30pm
Every other Friday: 10:00am – 3:00pm
Cancellation Policy:
Your appointments are very important to me. Time allocated for an appointment is reserved especially for you. I do understand that sometimes schedule adjustments are necessary; therefore, I respectfully request at least 24 hours notice for adjustments to your appointments and for cancellations. My policies are designed to benefit my guests and provide in the best quality and tradition of excellent servicing for my established and future clientele.
Please understand that when you forget or cancel your appointment without giving enough notice, I miss the opportunity to fill that appointment time and clients on my waiting list miss the opportunity to receive services they need.  In the event that I do not receive the required notice for adjustments and cancellations the following fees will be charged to you:
Notification given at least 24 hours prior to your appointment will receive no charges.

Notification given less than 24 hours prior to appointment time will result in a 50% charge of the reserved service amount. This also applies with the use of a gift certificate.
Failure to not show up for your appointment will result in a 100% charge of the reserved service amount. This also applies with the use of a gift certificate.
Clients with two no show appointments will not be allowed to reschedule with Spa Skin Care by Rachel.
CONFIRMATION EMAILS AND TEXT MESSAGE
Existing clients, you may schedule up to 8 weeks in advance for your appointments.
As a courtesy, you will receive an email or text to confirm your service appointments 72 hours and 24 hours prior to your appointment date. I do understand how easy it may be to forget an appointment therefore all of my appointments are confirmed 72 hours prior via email and text for your convenience. Please ensure that I have your current email address and phone number on file in order to be able to do so in a way that may be beneficial to you.  It remains your responsibility to remember your appointment dates and times to avoid late arrivals, missed appointments and help me service my guests better by providing enough notice to avoid the cancellation fees.
Late arrivals:
Your appointment begins at the time it is scheduled for. Please try to arrive 5-10 minutes before your scheduled appointment to make time to use the restroom, fill out paperwork and get settled in for your spa experience.  Services started after scheduled time will still end at the scheduled ending time. Ex: If your 60 minute facial is scheduled for 11:00am but we don't start until 11:10am, I will still need to end your service at 12:00pm in order to get set up for my next client.
Thank you for your consideration,
Rachel