Spray Tanning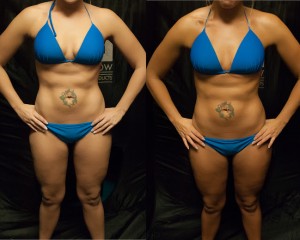 Exposure to the sun causes tanning, a change in pigmentation due to melanin production as a defense against UV rays that damage the skin. Spray tanning or airbrush tanning is UV-free and safe. Get the color you want with spray tanning but by keeping your skin sun damage free. The solution used is paraben free, contains organic DHA, dries odorless, results in no orange hue, water based so it won't clog pores, fades evenly, and dries instantly. Each color can be customized to your perfect bronzed shade.

The spray tan usually lasts about 5 to 7 days at its darkest. If using the proper moisturizers and taking quicker showers your spray tan can last closer to 2 weeks.
ATTENTION ALL CLIENTS!
Due to my already busy schedule and clientele base, at this time I am not accepting new clients for any facial, peel or lash services. If you are a new client booking a wax or spray tan appointment, you may only schedule for during the day, 10:00am to 3:30pm. The 4:00pm to 7:00pm times are reserved for existing clients of Spa Skin Care by Rachel only. I apologize for the inconvenience.
Sincerely,
Rachel
Click here to follow Spa Skin Care by Rachel on Facebook for updates on last minute openings and specials!
Single spray tan session

:

$40

Preparation Before your Spray Tan Session:

1. Shower, shave and exfoliate the skin. Use a loofa or a body scrub to remove dead dull skin cells from the body. This will help the spray tan solution go on evenly and last longer. This is best to be done a few hours before your spray tan session. If a shower and exfoliation cannot be done right before your spray tan session, please let me know and I can offer you an exfoliation wipe to use here at Spa Skin Care.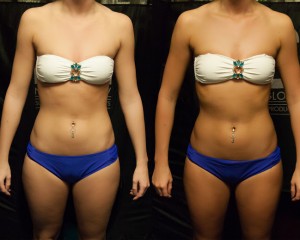 2. Do not apply any lotions or moisturizers to the skin after your shower or before your spray tan session.
3. Bring or wear loose, dark fitting clothing for after your spray tan session. You may feel slightly damp after your spray tan session, this is normal.
4. Schedule facials, waxing, nail treatments and work outs before your spray tan session. You will not want to get any water or lotions on the body 8 to 12 hours after the spray tan.
During your Spray Tan Session:
1. Feel free to wear what you are comfortable with during your spray tan session. An old swim suit, cotton undergarments (the solution is water soluble so it will wash out of most clothing), panties, or nothing.  (Men must wear undergarments.)
After your Spray Tan Session:
1. Do not shower for 8 to 12 hours after your spray tan.
2. Do not apply any lotions to the skin until after your first initial shower. Once showered, be sure to avoid moisturizers with mineral oils.
3. When showering avoid using a loofa, wash cloth or body scrub. Just use your hands and a mild gentle soap to cleanse the body. Take quick showers with warm water.
4. Use a new razor and light touch when shaving.
5. Pat dry with towel or air dry as much as possible.
6. Apply perfumes, body sprays or colognes to hair or clothes, not on the skin.
7. Moisturize the skin. Moisturizers with bronzers can help hold in the tan longer and darken your color.
Please call or e-mail if you have any questions, comments or concerns with your spray tanning session.