Waxing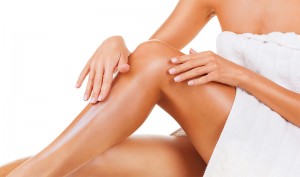 Click here to quickly and easily schedule your wax NOW online!
Full Body Waxing and Facial Waxing is offered at Spa Skin Care by Rachel. Excessive or unwanted hair is a common problem that affects both men and women. Correct waxing techniques, appropriate materials, and proper wax temperatures are all factors in obtaining positive results from waxing services. Hair growth occurs in 3 stages. The goal with waxing is to schedule waxing appointments 4 to 6 weeks apart to even up all 3 stages of hair growth to decrease the appearance of visible hair. Waxing helps to reduce razor burn and soften the hair.
ATTENTION ALL CLIENTS!
Due to my already busy schedule and clientele base, at this time I am not accepting any new clients. If you are not currently scheduled for monthly or bi-monthly appointments with Rachel then you would be considered a new client. I truly apologize for the inconvenience. If I have any last minute cancellations I will post these on my Facebook and Instagram accounts.
Sincerely,
Rachel
Follow Spa Skin Care by Rachel on Facebook for updates on last minute openings and specials!
Eyebrow: $15     Lip: $10     Chin: $15     Nostrils: $20     Side Burns: $15     Full Face: $45
Underarms: $20     Half Arms: $25     Full Arms: $40     Chest: $50     Back: $50     Back & Chest: $100
Bikini: $35     French Bikini: $45     Brazilian: $55       
Waxing protocol: The hair should be 1/4 to 1/2 inch in length for the wax session. This is about 7 to 10 days of hair growth after shaving.  It is best to take a warm shower prior to the wax session and to use a loofa or wash cloth to gently exfoliate the area to be waxed.  It it highly advised NOT to shave or tweeze in between waxing sessions.  Our goal is to maintain waxing every 3 to 4 weeks.  Performing other methods of hair removal will only interrupt the hair growth and interfere with the waxing schedule.
Discontinue use of retinols, salicylic acid, benzoyl peroxide, glycolic acid and tanning beds or sun exposure 5-7 days prior to waxing.
Taking an oral anti-inflammatory about an hour before waxing will not only keep the skin from swelling, but it will also alleviate some of the pain associated with waxing. This is optional and at your discretion.
Interested in waxing the Lady Bits, but aren't sure what to expect?
A Brazilian Wax removes all hair from the pubic area, bikini line and back side.
A French Bikini is removing all hair from the pubic area except from the labial area and back side.
A Bikini Wax is removing hair only from outside the bikini line (groin area).
You may receive these waxing services while on your period, just wear a tampon.
*These services available for women only: Bikini, French Bikini and Brazilian.